DIGITAL OR OFFSET PRINTING & PRODUCTIONS
DIGIBALI print shop based in Bali Indonesia supported by printing machines that are always updated, we also prioritize the best printing results and timeliness so that DIGIBALI is trusted by many domestic and foreign customers.
Digital printing, is a printing method of digital-based images, which are usually in the form of files which can then be directly printed on various media in a faster way. Because the process that digital printing goes through is more concise, it makes digital printing more widely used for printing on a small scale or in units.
Advantages of digital printing:
No minimum order

Faster process

Print on vinyl material ( sticker )
Offset printing is one of the most commonly used printing techniques. With this method the material to be printed will be transferred from a plate to a layer of rubber, then onto the surface of the material. Offset printing is commonly used to print in large quantities. Among all printing techniques, offset is arguably the most economical, high quality and has good consistency.
Advantages of offset printing:
Maximal print result

Low cost

2 sides print will be more precise
Large prints are intended for printing such as billboards, banners, backdrops, neonboxes and others. This printing has 2 functions, namely outdoor "outdoor" and indoor "indoor". The basic difference between the two is, "outdoor" has better durability but the quality is less than optimal compared to the results of "indoor" prints, but in terms of durability "indoor" cannot last long if placed outdoors.
Some large printing machine ink:
Solvent / eco solvent

Latex "fabric"
Screen printing is a technique of printing in various media such as t-shirts, plastic, paper, glass, wood and so on. The screen printing process at first glance looks easy and simple, but in reality screen printing requires special skills to get quality results.
Advantages of screen printing:
Low cost

Color stability

Can be applied in various media or materials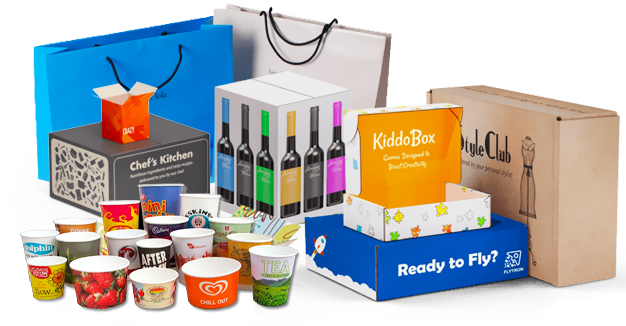 Not just only printing, DIGIBALI also accepts custom box making according to customer needs. For some products, we have prepared a template in which the design can be changed as desired.
Some packaging products:
Food box

Product packaging

Paperbag

Product or food grade wrap paper
Hardcase box

Pizza box

Plastic or paper cup

And more…